Dr. Ohhira's Probiotic Professional Formula
Powerful and Unique Biogenic GI Remodeling System
Dr. Ohhira's Probiotics® Professional Formula uses 12 select probiotic strains of LIVE lactic acid bacteria in a longer 5-year (Original Formula 3 years) fermentation process. This results in a highly concentrated formula optimized for individuals with complex digestive and immune health goals.*
 Contains all THREE:
PREbiotics Culture Medium – fermented vegetables and mushrooms that nourish the probiotics*
PRObiotics – friendly bacteria that help you digest food and support immune response*
POSTbiotics– pH balancing organic acids along with naturally occurring vitamins, minerals, enzymes, and amino acids to support digestive function and whole health*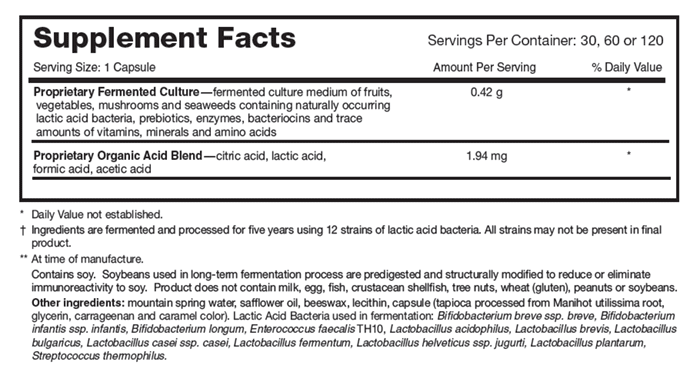 100% vegetarian

No dairy or gluten

Non-GMO, chemical-free

Blister-packed to ensure product integrity

Refrigeration not required

Product of Japan
Suggested Use: For best results take one (1) capsule twice a day on an empty stomach (1 hour before or 1 1/2 hours after meal) or as directed by your primary health care provider. One box supply will last approximately one month. Expiration date is approximately 3 years from date of purchase.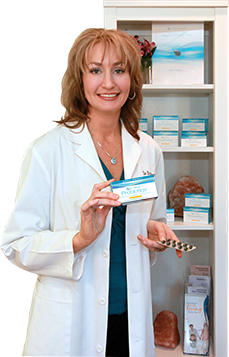 I only recommend products that are backed by clinical research and contain superior ingredients—so my patients experience consistent results. That means I don't limit myself to a single nutritional company; I find individual nutritional products that are the best of their kind.
That "best product" philosophy is key when it comes to probiotics. Years of research have confirmed that healthy probiotic balance has a trickle down effect on immune response, energy level, mood, and the overall wellness of every body system. But not just any probiotic will achieve positive patient outcomes.*
A colleague who u
nderstood my high standards recommended Dr. Ohhira's Probiotics®. After much research, I discovered they had received rave reviews in not only scientific circles but also from people using the product.
I recommend Dr. Ohhira's Probiotics® Professional Formula to my patients, my family, and I take the product myself— because it is the very best probiotic formula on the market today, period!
Dr. Natalie Engelbart, DC, DACNB, FACFN, FABVR, FABCDD
---
We Also Recommend
---